Reconnect with your peers at the Estate Planning Council's Luncheon on Tuesday, April 26, 2016
Join us for a Panel Discussion
"Starting the Family Sustainability Process and Endowing It"
With special guest panelists:
John Dame, Dame Management Strategies
&
Thomas C. Rogerson, Senior Managing Director & Family Wealth Strategist,
Wilmington Trust
Bring a guest and be entered to win a FREE EPC Meeting!
1st time GUESTS attend at the member rate and will be entered in a drawing for a FREE EPC MEMBERSHIP for 2016-17!
Join us Tuesday, April 26, 2016
11:30 AM
West Shore Country Club
100 Brentwater Rd., Camp Hill, PA
to learn more about
"Starting the Family Sustainability Process and Endowing It"
Where to begin and where not to begin
Making it permanent
Collaboration: Most clients want it, but don't have it
11:30 AM – 12:00 PM Networking
12:00-12:45 PM Lunch
12:45 – 1:15 PM Program
Tuesday, April 26, 2016 @ 11:30 am
West Shore Country Club
100 Brentwater Rd., Camp Hill, PA
$45.00 EPC Members
& First-Time Guests
$65.00 Non-members
Special Thanks to Our Meeting Sponsors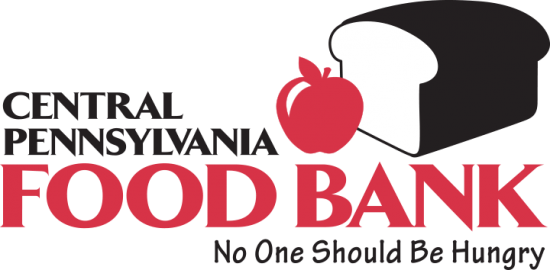 Joe Arthur
Central Pennsylvania Food Bank
Executive Director
717.564.1700
jarthur@centralpafoodbank.org
The Central Pennsylvania Food Bank's mission is "Fighting hunger, improving lives, strengthening communities". Our organization began on the first World Food Day in 1981 and became a permanent operation on October 16, 1982. The Food Bank is a 501(c)3 non -profit organization registered as tax-exempt with the IRS and is a top financial performer within the Feeding America national network of more than 200 food banks. More than 75% of our funding comes from private donations and our Food Bank has a 4-star rating from Charity Navigator.
The Food Bank is a complex operation, comprised of 56 dedicated staff members, an engaged volunteer Board of Directors, over 3,000 volunteers annually, warehouses in Harrisburg and Williamsport, and a fleet of 14 trucks. We provide efficient service to our emergency food network of over 700 pantries, soup kitchens, shelters, senior centers, and children's programs in 27 counties. In 2012, the Food Bank distributed nearly 22 million pounds of food, the equivalent of more than 18 million meals, with an approximate wholesale value of $35 million.
and

Managing wealth is not an independent process. It takes strategic advice and integrated service from the right mix of professional advisors. At Wilmington Trust, we help advisors throughout Pennsylvania develop truly customized wealth management solutions for clients with multi-faceted needs. Through this collaborative environment built on mutual respect, you have access to the specialized expertise your clients require—from the partner you can trust.
Call Jonathan Williams
Private Client Advisor 717-255-2145
---
MEMBERSHIP: Our Council consists of 140 members from various disciplines including accountants, attorneys, insurance and financial advisors, trust officers and other related professionals. Our members meet four times per year for networking and an educational seminar on current estate planning topics. All meetings are held at the West Shore Country Club, Camp Hill, PA. To join our Council, please complete our membership form or contact Melissa Simpson, Association Manager, for more information at 717-317-9117 or EPCCentralPA@gmail.com.