SPECIAL OFFER! Any EPC Member who sponsors a NEW EPC Member will receive a FREE Membership Meeting to be used at November 2019, February 2020 or April 2020!!!
NEW Members: Apply Here ~ http://www.epccp.org/members/application
Our next meeting is a Cocktail Hour and Hors D'oeuvres Social on THURSDAY, February 13th, 2020.
"What's It Worth?" Unique Items in Estate Planning.
Firearms & Militaria: Categories, Laws and Valuation;
Jewelry & Coins: Valuations and Sales;
Antiques, Artwork & Specialty Collections;
Real Estate: Selling Real Estate at Auction.
Cocktail Hour and Hors D'oeuvres 5-6:15 PM
Presentation 6:15-7:00 PM
__________________________________________________________________________________________________________________
MEMBERSHIP: Our Council consists of over 140 members from various disciplines including accountants, attorneys, insurance and financial advisors, trust officers and other related professionals. Our members meet four times per year for networking and an educational seminar on current estate planning topics. All meetings are held at the West Shore Country Club, Camp Hill, PA. To join our Council, please complete our membership form or contact Melissa Simpson, Association Manager, for more information at 717-317-9117 or EPCCentralPA@gmail.com.
---
The Estate Planning Council of Central Pennsylvania, Inc. is affiliated with the National Association of Estate Planners & Councils and joining can fulfill the requirement of belonging to an affiliated local estate planning council to become an Accredited Estate Planner® (AEP®) designee. Please contact the national office at 866-226-2224 to learn more about the Accredited Estate Planner® designation.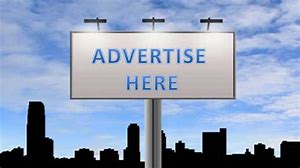 One Spot Available!

Thank you to our February Meeting Sponsor Homeland Hospice