April 24th Luncheon
Date:
Tuesday, April 24, 2018
Location:
West Shore Country Club, Camp Hill PA
Speaker:
Martyn S. Babitz, Wealth Strategist, BNY Mellon Wealth Management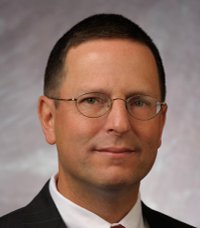 NEW! MEMBERS Bring a guest to the April Luncheon and be registered to win a FREE Meeting and your guest could win a FREE EPC MEMBERSHIP for 2018-19! Guests may attend the meeting at the member rate!
Member Renewals for 2018-19 are now DUE. Renew Here ~ JOIN NOW
"Tax Cuts and Jobs Act: Three Key Planning Opportunites"
Martyn S. Babitz
Wealth Strategist
BNY Mellon Wealth Management
Marty is a family wealth strategist for BNY Mellon Wealth Management. He advises clients on all aspects of family wealth transfer, business succession, philanthropy, and income tax, estate tax, gift tax and generation skipping tax mitigation strategies.
Prior to joining BNY Mellon Wealth Management, Marty was a senior vice president and national director of estate planning for Hawthorn, PNC Family Wealth.
Marty previously was a senior wealth planner for Brown Brothers Harriman and PNC Wealth Management. Marty has over twenty-nine years experience in wealth management and estate planning, previously as an attorney in private practice with New Jersey based firms McCarter & English and Archer & Greiner focusing on estate planning, tax planning, charitable planning and business succession planning.
Marty has been widely published in national and regional legal periodicals such as Estate Planning Magazine, Journal of Practical Estate Planning, and the New Jersey Law Journal. Marty is a regular speaker for groups of attorneys and other professionals. He is a course planner and faculty member for the Pennsylvania Bar Institute.