April 2021 Luncheon & Webinar with Continuing Ed Credits
Date:
Tuesday, April 27, 2021
Location:
West Shore Country Club & Webinar
Speaker:
Dr. Derek Tharp from Michael Kitces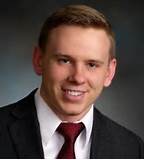 Join Us for Lunch or via webinar! We are planning to host this event in person with a webinar only option within the attendance guidelines in Pennsylvania.
"How Real Retirement Spending Patterns Change Traditional Retirement Withdrawal Strategies"
Dr. Derek Tharp, Ph.D., CFP, CLU
Derek Tharp is the lead researcher at Kitces.com, an Assistant Professor of Finance at the University of Southern Maine, and the founder of Conscious Capital, a financial planning firm located in Cedar Rapids, Iowa.In addition to writing at Kitces.com, Derek regularly contributes to the wealth management section of the Wall Street Journal's Experts Blog.
His research has been published in academic journals such as the Journal of Retirement and Journal of Personal Finance, and he co-authored a chapter in the textbook Financial Therapy: Theory, Research, and Practice.
Lunch at West Shore Country Club: 12-12:30
Continuing Education Session & Webinar: 12:30-1:30 pm.
This program is being submitted for 1.0 CPA, 1.0 PA Insurance, 1.0 CFP & 1.0 PA CLE Credit. NOTE PA CLE Credit can only be given to those attending in person.